Quality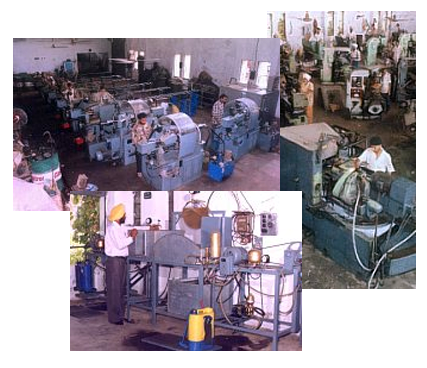 Aculathe is dedicated to the design and manufacture of various optimum performance Automatic Lathes, Single Spindle Turret Lathes, Single Spindle Automatic Lathes, Nut Tapping Machines, Cam Milling Machines and Vertical Tapping Machines. All machines provide heavy duty, accurate, highly productive and dependable operations. At Aculathe we strive to produce the best research and development possible, improving and building the machines you need. Aculathe machines meet your rigorous standards by using the most advanced technology available on the market.

All machine parts are precisely manufactured by extremely sophisticated machining equipment to ensure consistently high accuracy. Aculathe machines are assembled by our highly skilled technicians and have undergone rigorous quality control inspections during the manufacturing process and during final testing, giving you year after year of dependable operation performance. We are not only committed to providing the most advanced Machines but also after-sale service and support. This is important to us at Aculathe as we value mutually beneficial relationships with all of our customers. Our business concept is based on providing you with the productivity, reliability and flexibility to let your business grow.Aculathe spraying equipment has continuously improved over the past few years and will continue improving throughout the new millennium with leadership from a second generation Aculathe family member.

Responding to changing customer needs, being a leader in customer support, while delivering value throughout the ownership experience is the foundation of Aculathe.Knapsack Spray Pumps, Foot Sprayer and Rocker Sprayer are ISI approved.